Description
Details
Features
Lightweight and Compact
Sleek revolutionary design
Less than 30 db noise level
Easy view LCD screen
Wifi and cellular ready technology
Stylish and easy to clean
Overview
Philips Respironics has done it again with the NEW DreamStation Auto BiPAP Pro DOM with Bi-Flex which is part of their Dream therapy line of products. BiPAP therapy experience designed to provide customized tools to ensure the best possible solutions for YOU with the New
Respironics DreamStation Sleep Therapy System
. DreamStation offers exceptional comfort, intelligent monitoring, motivation and feedback, and seamless connectivity to the care team for proven clinical care and effortless patient management. The Respironics DreamStation BiPAP Pro has all the right tools such as Daily Progress Feedback, EZStart, Easy Viewing LCD Screen, Bluetooth, SmartRamp,
EncoreAnywhere
,
DreamMapper
, and more.
The patient-driven designed Respironics DreamStation BiPAP Sleep Therapy System was constructed from beginning to end from patient feedback and technological advances. Every possible tool has been incorporated into the design to offer comfortable, progressive, and accurate therapy. With EZStart new as well as experienced PAP therapy patients may adapt to the prescribed therapy levels via the innovative pressure acclimation algorithm with automatic, personalized adjustments to the Bi-PAP pressure over the first 30 days.
With the Daily Progress Feedback summary, patients will be able to review the therapy status. The full color LCD screen displays hours of use trends along with summary of the last 30 days of nights with more than 4 hours of good therapy.
Bluetooth technology has become one of the most sought after and necessary features on most devices used daily and Respironics recognizes the need. Bluetooth is a standard feature on ALL DreamStation devices! Connect to DreamMapper with ease for management of therapy to give the patient an active role in their therapy.
Let's not forget the Respironics powerful humidification system which controls PAP therapy humidity. When the Respironics Humidifier is used the environmental conditions are evaluated by the smart humidification system and adjustments are made to control the level of humidification. By controlling the humidification levels during therapy the condensation buildup in the tubing in decreased.
Reduce manual adjustments
CPAP-Check

Checks on the user every 30 hours to determine if CPAP pressure is optimal. If not, it automatically adjusts to meet changing patient needs.
Auto-Trial

Delivers breath-by-breath auto-CPAP therapy for up to a total 30 days per patient. Transitions to CPAP or CPAP-Check mode at end of Auto-Trial.
Opti-Start

Provides optimal starting pressure that can enhance patient comfort and reduce the likelihood of residual events at the beginning of therapy.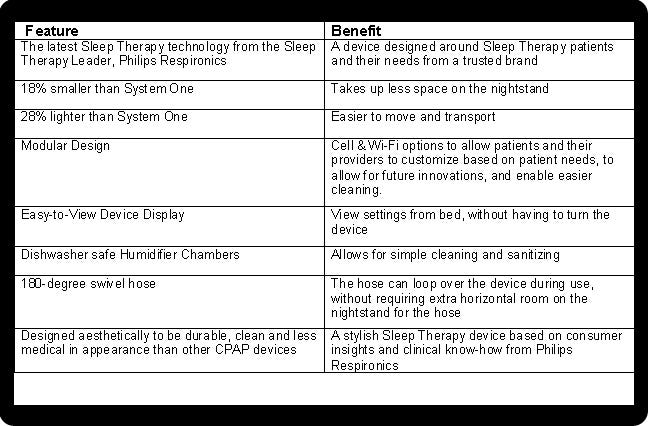 DreamMapper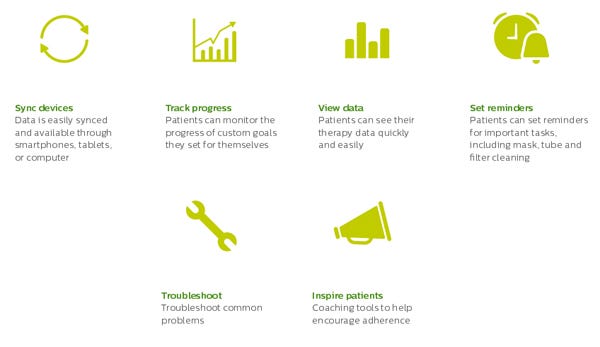 Additional Info
Additional Info
SKU
DSX600X11
Machine Type
BiPAP/BiLevel
Machine Features
Auto Altitude Adjustment, Automatic On/Off, Easy Breathing, Optional DC adapter, Quiet, RainOut Prevention, Software available, Travel Sized
Manufacturer
Philips Respironics
Dimensions
6.18 L x 7.6 W x 3.3 H inches
With Humidifier: 11.7 L x 7.6 W x 3.3 H inches
Noise Level
Less than 30 db
Data Card
No
Software Available
Yes
Ramp
0-45 Min. with SmartRamp
Exhalation Relief
Bi-FLEX
Pressure Range
4-25 cm/H2O
Altitude Adjustment
Automatic
Humidifier Type
Integrated
110 Voltage
Yes
220 Voltage
Yes
Mask Off Alert
Yes
Integrated Battery
Available
HCPCS Reimbursement Code
E0470 (Bi-PAP), E0562 (Humidifier),A4604 (Heated Tube)
Included in Box
Device
SD card
User manual
Flexible tubing
Carrying case
Reusable blue pollen filter
Power cord
Disposable light-blue ultra-fine filter (optional)
Power supply
Humidifer (optional)
Prescription Required
Yes
Warranty
2 Years
Weight
2.2000
Other Information
No
Reviews
Great Lifesaver

Review by

Paulette

I have used CPAP and now BiPAP therapy since 1993. Of all the different machines I have used, this one is the best. It is quiet, dependable and so easy to use (and figure out if you are not a techi).

BiPAP therapy saves my life every night, and this machine makes it possible. (Posted on 1/4/17)

So quiet and dependable

Review by

Paulette

This machine saves my life every night. Easy to use and so quiet - I love it. I have been on CPAP and now BiPap for over 10 years so I know what I am talking about. I would recommend the Respironics DreamStation without reservation. (Posted on 11/11/16)
Shipping Info
Shipping Information
Standard shipping is our default shipping method. Under this option we will use either United Parcel Service (UPS) or USPS (United States Post Office) to ship your package. We will make this determination based on speed and cost effectiveness. Shipping costs will be determined based on the total cost of your order. To calculate your shipping, add your item(s) to your shopping cart and use the box marked "Estimate Shipping and Tax".
Please note: Your package will be shipped from our warehouse in the US. We find that we can offer a larger selection of products by shipping directly from the United States, and while we do have offices in Canada, all customer packages will leave from the US warehouse. Because of this, shipment times can vary widely. It generally only takes a few days for the package to reach Canada, but depending on the office at which it arrives, time spent in Customs can be anywhere from 2-4 weeks.
Also, customs officers make a determination as to whether or package should be assessed import duties. We mark every Canadian package as "Personal Medical Supplies" to discourage assessment of these duties. But, if duties are assessed at your Customs office, we cannot be held responsible for those costs. These are not included in your shipping or product charges. Should duties be assessed unfairly, we can provide you with an appeal form that may help in getting your duty charges back.
When will my order be shipped?
Most orders placed before 3:30pm EST/EDT Monday through Friday will be shipped within 1-3 business days. Customers with orders that will take longer to ship will be informed via email or telephone. We make every effort to ship our packages as soon as the order and prescription are received, but certain items may take longer. You will be notified as soon as your order ships via email. We will include any tracking information available.
To help expedite your order shipment, please be sure to promptly send in any required prescriptions for purchased CPAP masks or machines. These will be necessary to process and ship your order quickly.
Prescription Policy
Our Prescription Policy
If your order includes CPAP masks, machines or heated humidifiers, we must have your prescription on file before we can ship your order. Please note that CPAP supplies and parts such as filters, tubing, water chambers, mask parts, cushions and pillows do not require a prescription.
There are three easy ways to give us your CPAP prescription:
Fax your prescription to us: (855)505-9178.
Email your prescription to prescriptions@canadacpapsupply.com.
We can request your prescription for you! Contact customer service at (855)708-2727 or download and print this Physician's RX Order Form document that will allow you to easily and quickly request a prescription from your doctor. Download the form, send it to your doctor, allow him to complete it, and then send it back to us!
NOTE: If you fax or email a prescription, please write your order number on your prescription. A prescription for a standard CPAP must include a set pressure setting.
Please contact our customer service team directly if you are having trouble obtaining a prescription for your mask, machine or humidifier. We can help!